Friends of the Bridger-Teton is committed to addressing the impacts of increasing visitor use in frontcountry camping areas on the Bridger-Teton National Forest. Record visitor numbers paired with a dwindling recreation budget can result in waste, resource damage, hazardous wildfire risks and wildlife conflicts.
Friends of the BT is proud to support the Bridger-Teton National Forest's multi-tiered approach to minimizing these impacts in the Shadow Mountain, Curtis Canyon and Toppings Lake (Jackson and Blackrock Ranger Districts). The BTNF is addressing the growing impact by numbering and legitimizing distinct dispersed campsites, installing necessary interpretive signage at each site, and launching a pilot volunteer Frontcountry Ambassador program. In 2019 new Frontcountry Ambassador volunteers will spend 5 months camped in these destination areas, promoting Leave-No-Trace, Firewise and BearAware ethics to neighboring campers.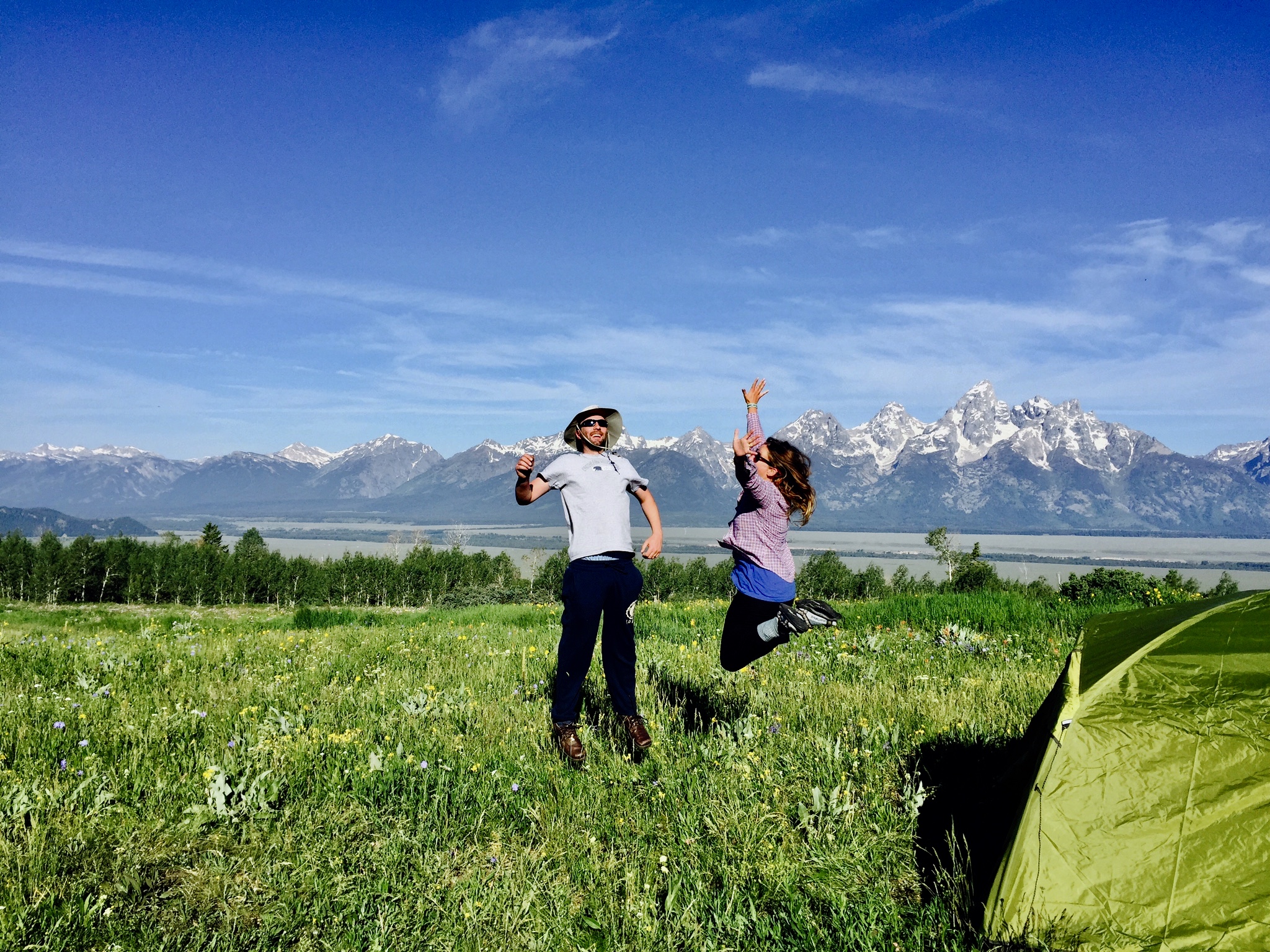 Of course lots of people want to camp here! Your support can help mitigate the impacts of increased camping pressure through signage, ambassadors and clean up efforts. Help us provide a quality visitor experience while minimizing resource damage, wildlife conflict and wildfire danger in the Greater Yellowstone.
Donations to FBT have and will support campsite signage (pictured above), lasting equipment to help Ambassador patrol and retention, and our Shadow Mtn Stewardship Day on Friday June 7th. If successful this pilot program could be implemented on similar high impact areas like the Grey's River Road.